Carriage Pre-Owned Superstore's Best Used Cars for Under $10,000, April-May 2016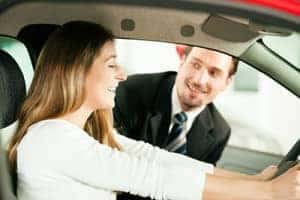 If you're a Gainesville, Buford, or Cummings area driver and you're in the market for a quality car for under $10,000, Carriage Mitsubishi has deals for you. We specialize in giving you the best value for your car, and we offer many specials as well. With a wide selection, we have the right car for any kind of driver. Here are just a few vehicles under $10,000 that give you a great value – visit Carriage Mitsubishi today to take advantage of these amazing options!
2009 Ford Fusion
The 2009 Ford Fusion's excellent, athletic handling makes it a thrill to drive, and with its roomie interior, there is enough space for the whole family. The 2009 Ford Fusion is the perfect car for drivers who prefer the casual, yet sporty, drive of a sedan.
Pre-Owned 2014 Nissan Versa
Getting an EPA estimated 40 mpg highway, this 2014 Nissan Versa delivers incredible fuel economy, and it offers immense storage capacity. It is a fiercely competitive sub-compact that balances the small size of its peers with the perks of many larger vehicles.
Pre-Owned 2006 Nissan Pathfinder
If an SUV is more your style, it's hard to go wrong with a 2006 Nissan Pathfinder. Perfect for carrying cargo, the Pathfinder is crafted to handle the rugged outdoors with ease. The pre-owned model comes fully equipped with all-season tires, a dozen cargo tie downs, and a versatile roof rack.
Pre-Owned 2008 Scion xB
Perfect for city driving, the 2008 Scion xB handles wonderfully–making urban driving and parking a walk in the park. It's small enough to weave in and out of traffic, but it's been designed to maximize its interior. The xB also offers an estimated 22 mpg city, which is superior to most other cars in its class.
Pre-Owned 2011 Dodge Caravan
If space is what you need, however, look no further than the miraculous 2011 Dodge Caravan. Seating seven comfortably, the 2011 Caravan offers the same seating capacity that drivers have come to expect from a mini-van, but it offers an impressive 24 mpg highway.
Learn More About Carriage's Pre-Owned Vehicles For Under $10,000
These are just five of the best vehicles Carriage Mitsubishi has to offer. If you're a Gainesville, Buford, or Cummings area driver and would like to learn more about our selection, call Carriage Mitsubishi at 678-932-1710, or stop in and see us at 2410 Browns Bridge Road, Gainesville, GA, today!