Proudly Serving Gainesville, Georgia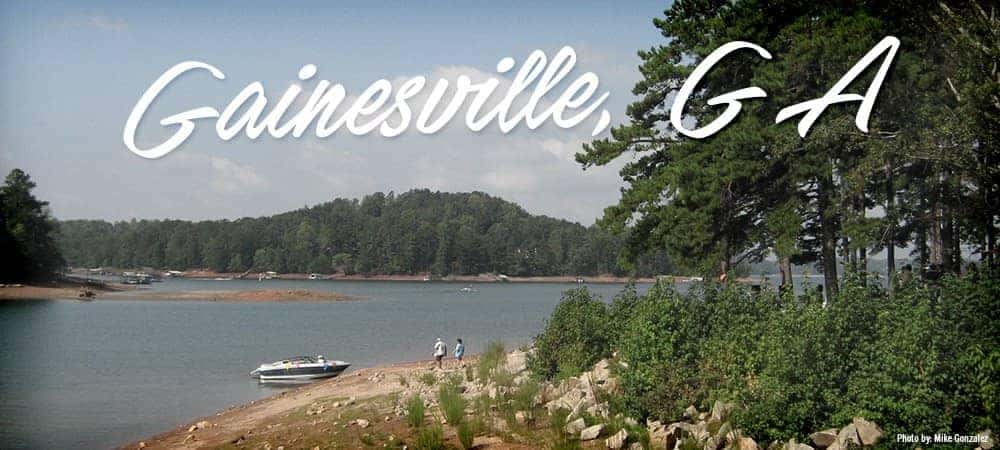 Gainesville, Georgia is home to more than 38,000 residents who form a community unlike any other. Nicknamed "Queen City of the Mountains" and "Poultry Capital of the World," Gainesville offers plenty of fun-filled activities and attractions for visitors and locals alike. An extensive history plays a major role in the city's atmosphere. There's also a variety of restaurants to grab a bite to eat at while you're in town.
History
The city of Gainesville was named after General Edmund P. Gaines, a war hero in the War of 1812, setting the tone for the city's military roots. During World War II, the city garnered attention by leasing the airport to the government for just $1. It was used as a naval air station and was later returned in 1947 with two new 4,000-foot-long landing strips. Shortly following the Second Great War, a man by the name of Jesse Jewell began the poultry industry there. The industry quickly grew and now brings in more than $1 billion per year.
Things to Do & Attractions
Those looking to get in touch with nature will find few better places than Don Carter State Park. Featuring 56 campsites, eight cottages, and four picnic shelters, it's the perfect place to spend a weekend or hold a family gathering.
The Atlanta Botanical Gardens are perfect for those with a true interested in plant life. Featuring flowers, trees, and plants of all shapes and sizes, the park gives kids and adults alike a breathtaking view. There are even tours available for those looking to learn more about the world around them.
Gainesville may be known as the Poultry Capital of the World, but it's also home to the Solar System Walking Tour. The scale model of the solar system is a great way for kids and adults alike to learn more about space. The 1.8-mile walk offers a unique yet practical way to learn about the universe we live in.

Don't forget to stop by Carriage Mitsubishi located at 2350 Browns Bridge Road, Gainesville, GA and test drive any new model while you're in the area!